Winter boots for our Swedish alpine skiers!
Guaranteed PVC-free, removable sock in warming Wool Blend and made from 30% renewable resources. A superior friend when it's wet and cold.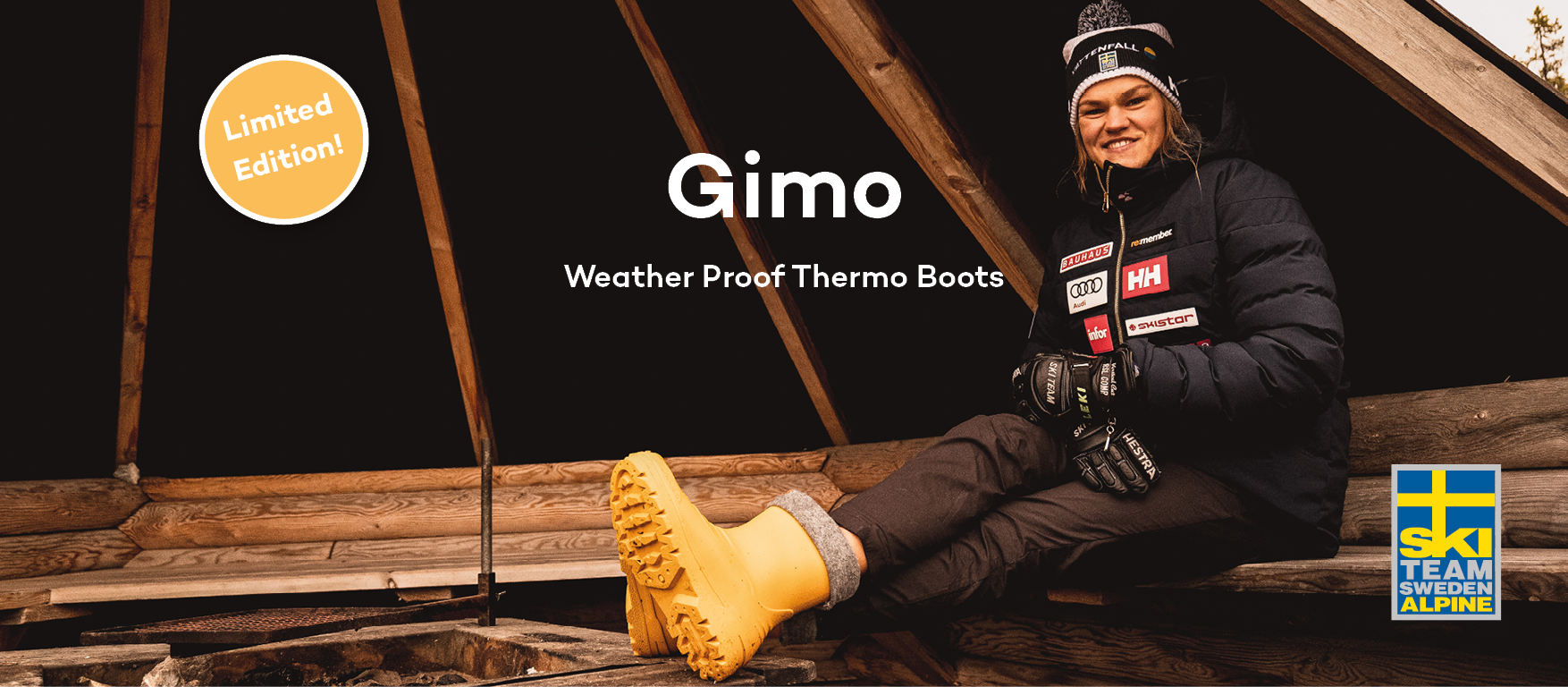 We were asked by one of Sweden's best alpine skiers Anna Swenn Larsson to make a rubber boot for every kind of weather. When she reaches the end of the snowy slopes there is often thawing roads and mud. With inspiration from Anna and Ski Team Sweden we went to work to create our beloved thermo boot Gimo in an adult range. Now we want to introduce you all to this highly requested newcomer! This boot is an excellent companion in the slopes, when sledding with the kids or when your out in nature and the weather is cold and rough. Only available online and in Kavat Fabriksbutik in Kumla, Sweden.



Gimo is one of our cornerstones. It is a rubber boot moulded in recyclable rubber, of which 30% comes from renewable resources and its is guaranteed PVC-free. Another reason to fall in love with Gimo is the removable sock in durable Wool Blend. Gimo is superior to most most other thermo boots when it comes to drying time since it is easy to remove the sock and let the sock and boot dry out on their own.



Please note that this is our first test round of Gimo in our adult range. It is an excellent, high quality boot. But the sizes are a bit small. We recommend that you get a size bigger than usual to get a boot that will fit your feet!