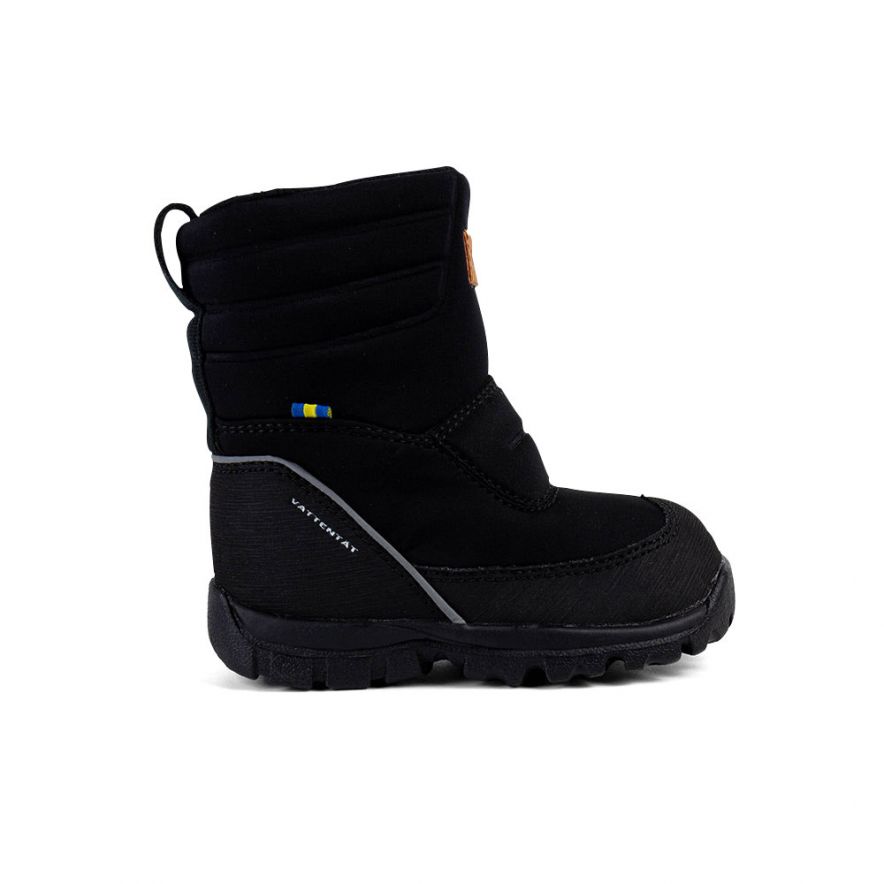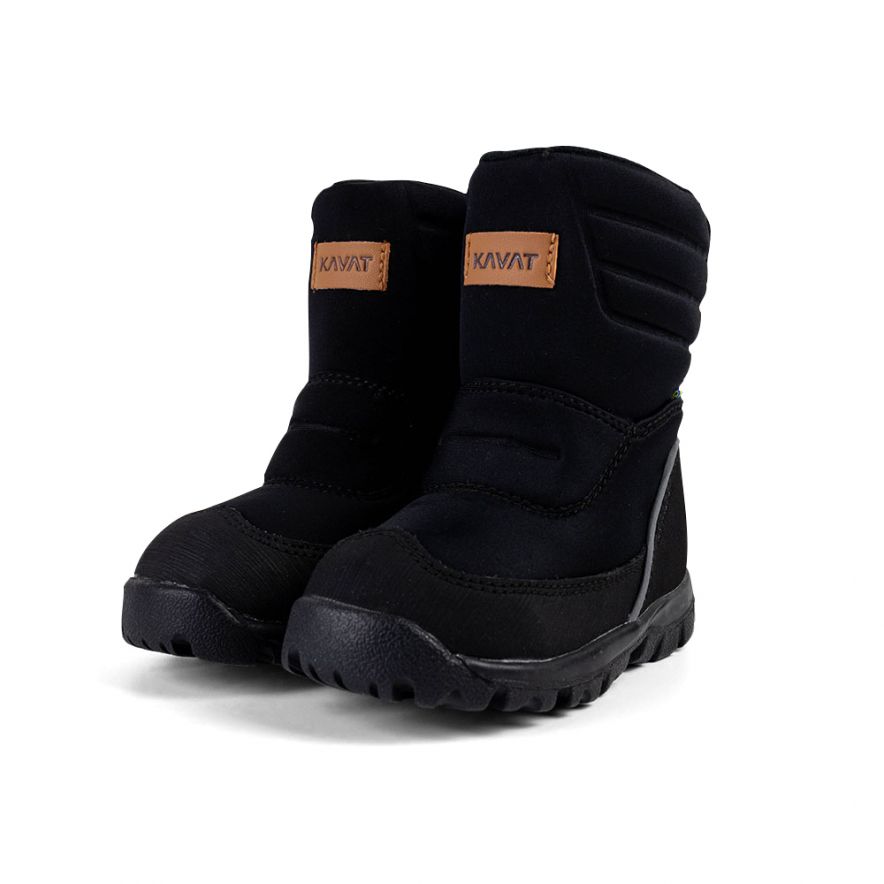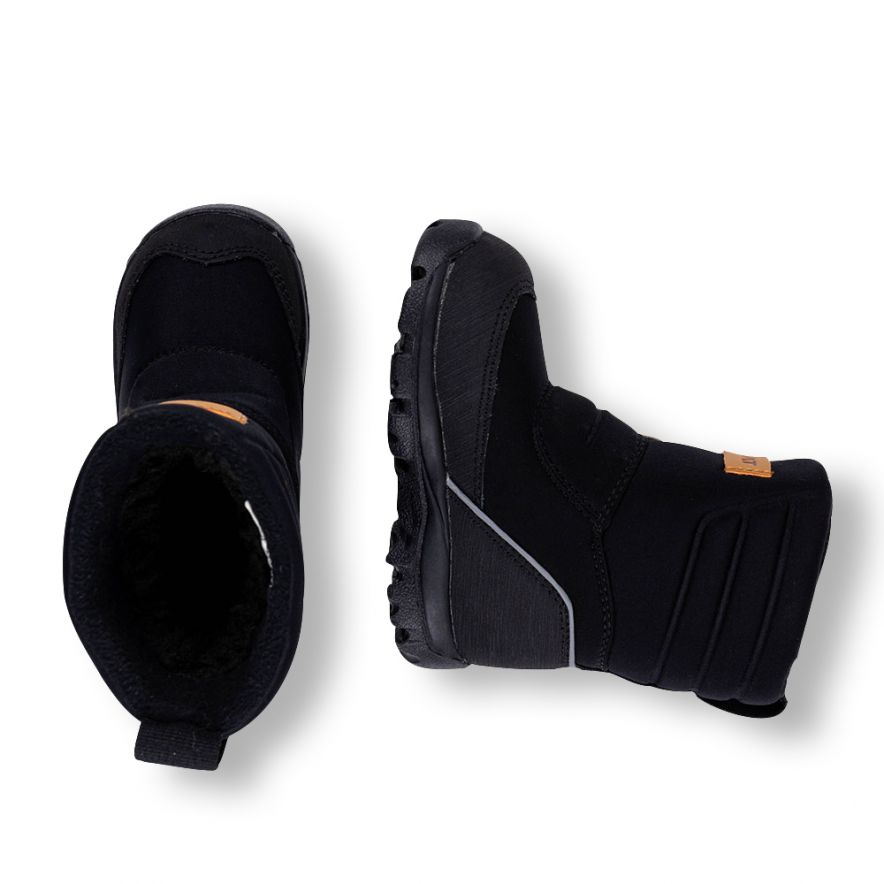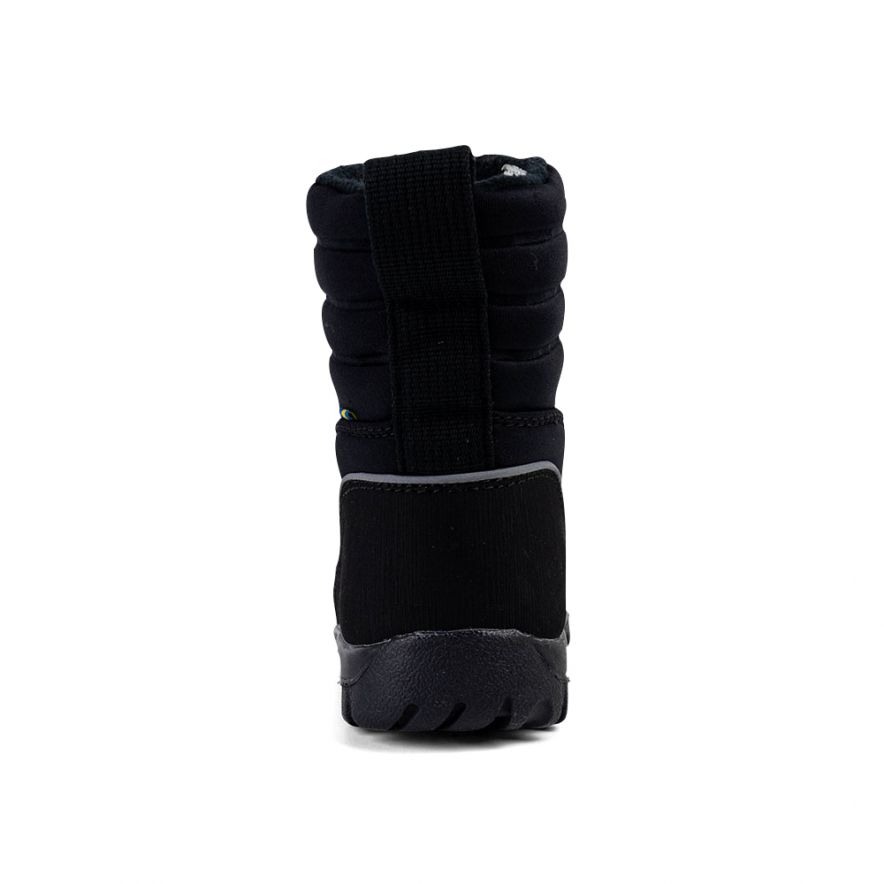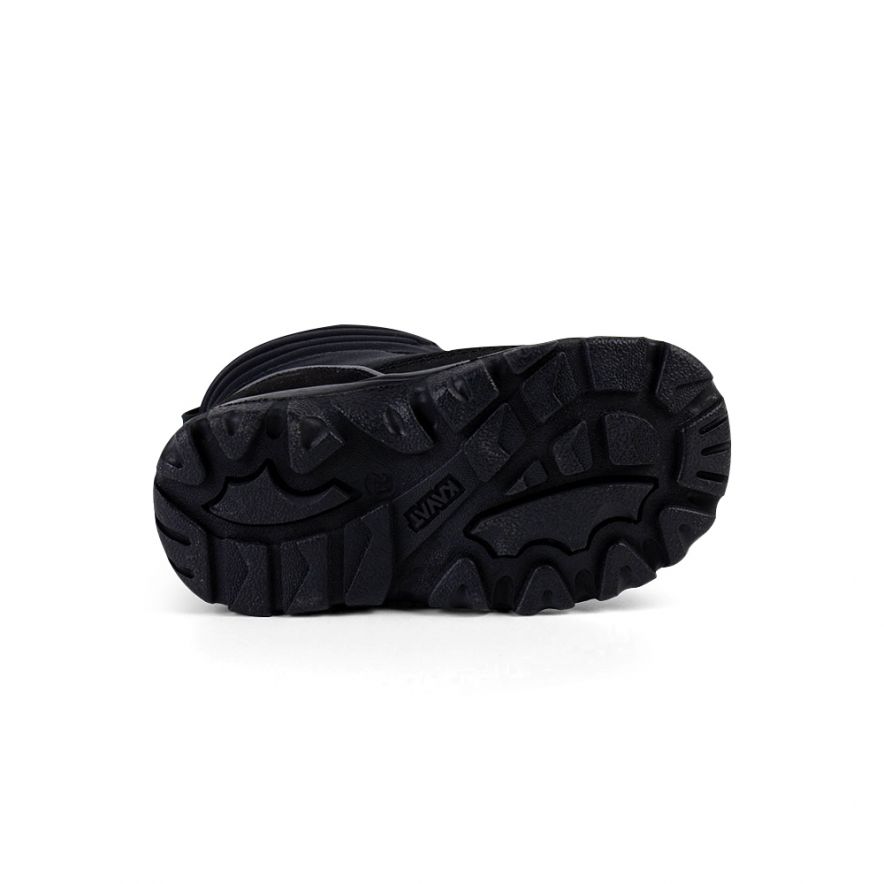 Voxna WP Black
This is a sleek, sporty and waterproof winter high boot. One of our best sellers during the winter season.
Help me measure the foot!
If you do not have access to a measuring stick like the ones you usually find in stores, you can place the foot on a paper, slide the paper next to the wall and place the foot on top of the paper with the heel against the wall. Draw a line in front of the longest toe and measure with a ruler. It is important to stand up because the weight of the body will extend the foot by a few millimeters.
Material
Product description
This is a sleek, sporty and waterproof winter high boot. One of our best sellers during the winter season.
Voxna is made in partly recycled materials in both upper and sole. Soft cushioned shaft, and leather details along the foot section that protects the shoe from wear. The biodegradable membrane together with sealed seams makes it 100% waterproof. Wide opening makes the boot easy to take on and off. Inner lined with warm fleece. Inside lies a removable insole also made of fleece. The outsole made of natural rubber gives a good grip.

Guaranteed free of fluorocarbons.

Tip! Complete your winter boots with a warmingwool sock. If the boots are a bit spacious when they are put to use, you can add an extrawool insoleat first. For the days when a thicker sock is used, you might need to take out the extra insole to prevent the boots from being to narrow.
Care
The shoes are easy to machine wash at 30 degrees without fabric softener and take out removable insoles. Dry the shoes upside down at room temperature and impregnate them if necessary, preferably with a water-based spray that is more environmentally friendly.

Remove any insoles for faster drying. As always, when washing, some bleaching and shrinkage may occur.
Machine washable at 30˚C (85˚ F). This shoe should be impregnated regularly. Make sure the shoes are clean and dry before impregnating. Do not dry in drying cabinet – high temperatures might damage the membrane. Dry faster by taking out the inner sole. Don't forget the inside – be sure to get rid of any sand or gravel.
Size guide
It's a little bit tricky to give one general size recommendation for different shoetypes.
Open sandals - 10-15mm
Closed sandals - 10-15mm
Walking shoes - 10-15mm
Think-lined boots - 10-15mm
Warm-lined boots - 15-20mm
Ruberboots - 15-20mm.
For more information visit this page: Link
Inner measurement
| Size | Millimeter | Inches |
| --- | --- | --- |
| 22 | 134 | 5.23 |
| 23 | 140 | 5.46 |
| 24 | 147 | 5.73 |
| 25 | 154 | 6.01 |
| 26 | 161 | 6.28 |
| 27 | 170 | 6.63 |
| 28 | 177 | 6.9 |
| 29 | 184 | 7.18 |
| 30 | 191 | 7.45 |
Production
Factory:
Fulgent Sun, Pnom Penh, Cambodia
We produce our shoes with an upper of recyclable nylon and through "bootie"-construction at Fulgent Sun. The company is today listed on the stock exchange in Taiwan but is still run by the entrepreneurs Judy and Mark Lin. Fulgent Group has since 1995 focused on sustainability. Voxna, Halland, and Iggesund are modern KAVAT-classics produced in Cambodia.
From 2022, Iggesund is also manufactured by Fulgent Sun's factory in Vietnam and Vince shoe factory in Myanmar.
Read more
Map of suppliers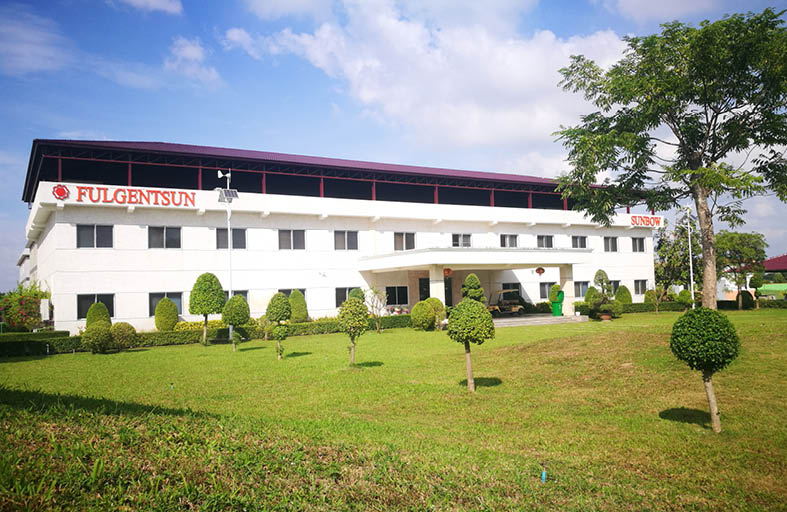 Details
| | |
| --- | --- |
| SKU | 1801572911 |
| Variant | Winterboot |
| Upper | Textile (Recycled) |
| Lining | Fleece |
| Insole | Fleece (Removeable) |
| Outsole | Rubber |
| Material | WP |
| Color | Black |
| Country of Manufacture | Vietnam |