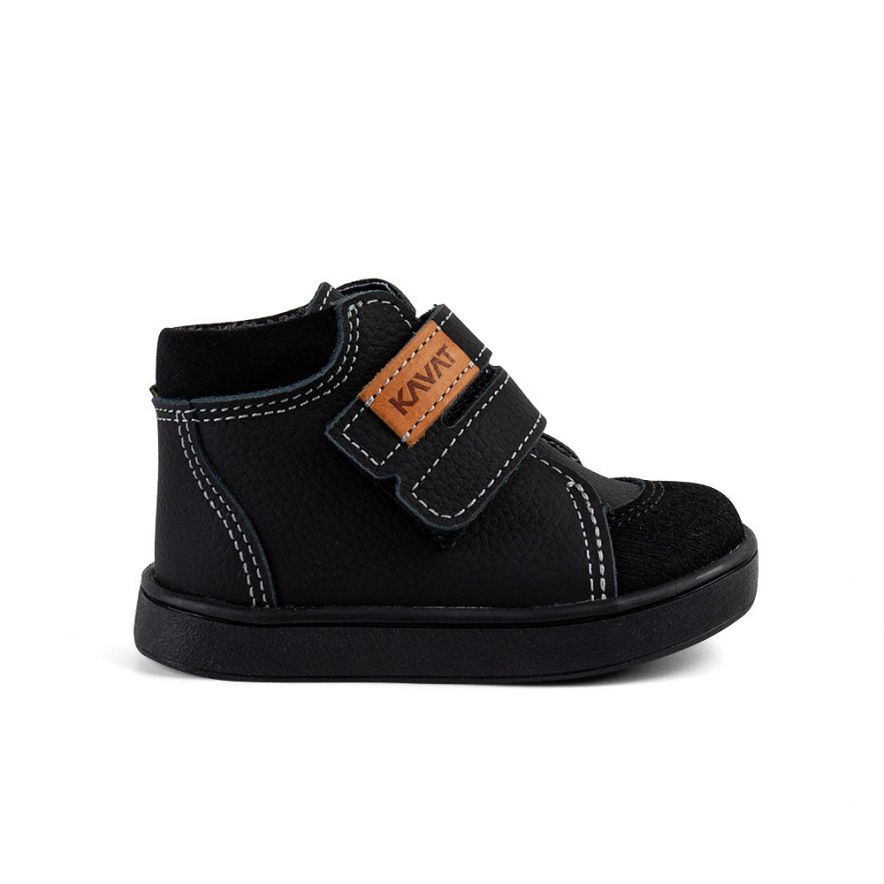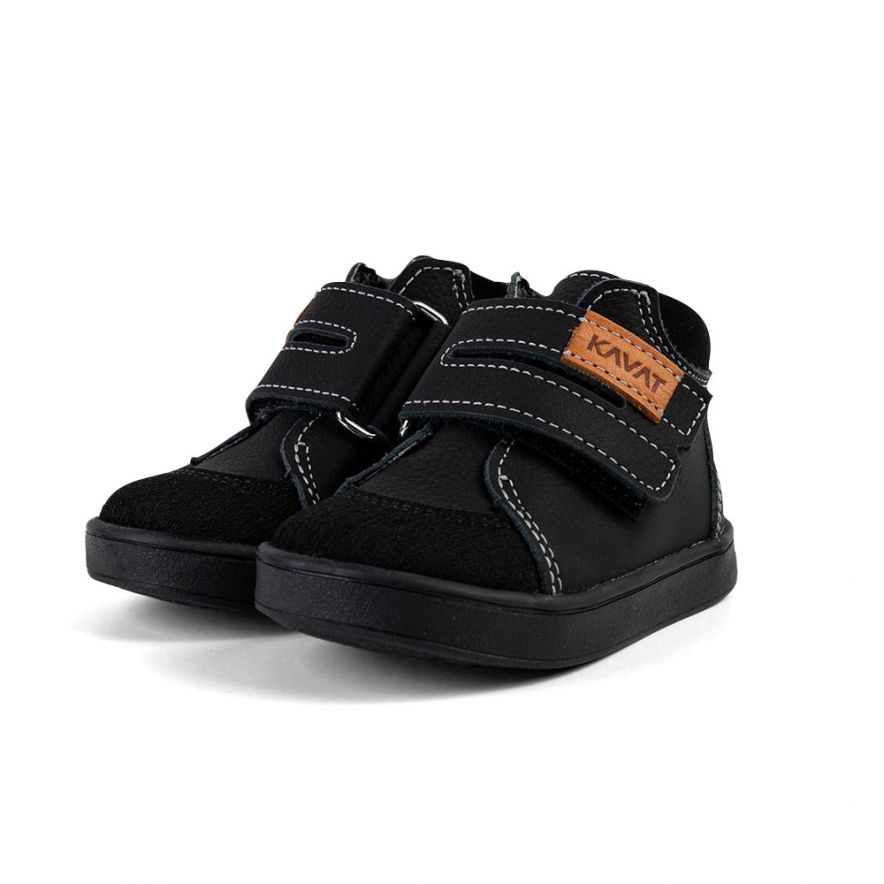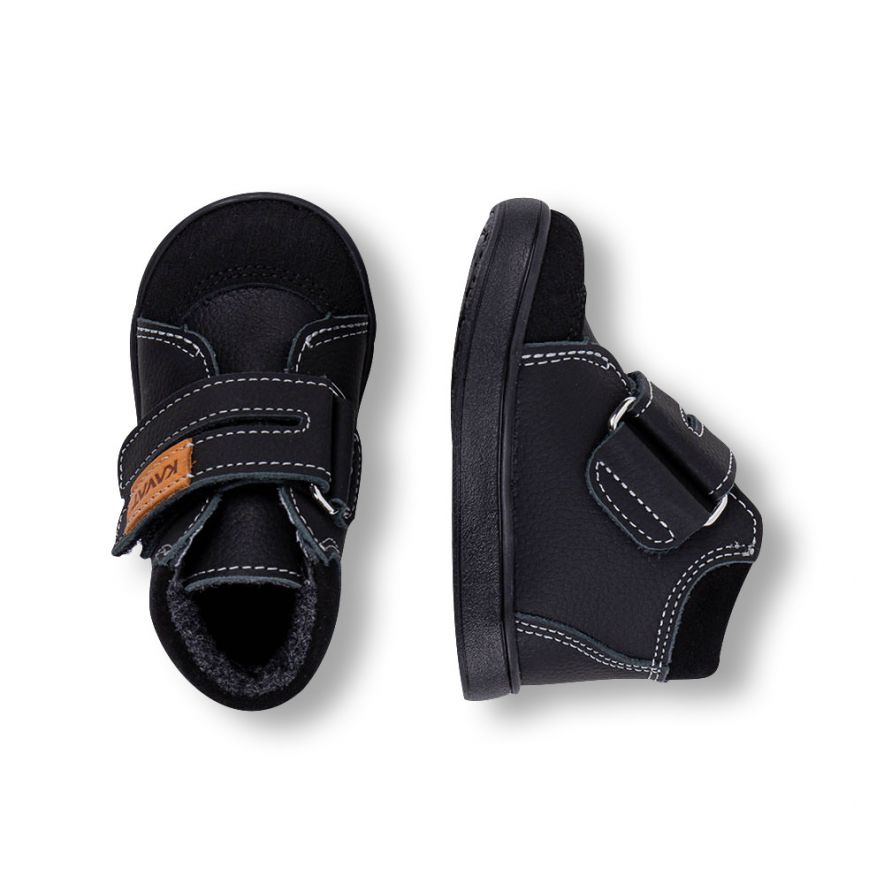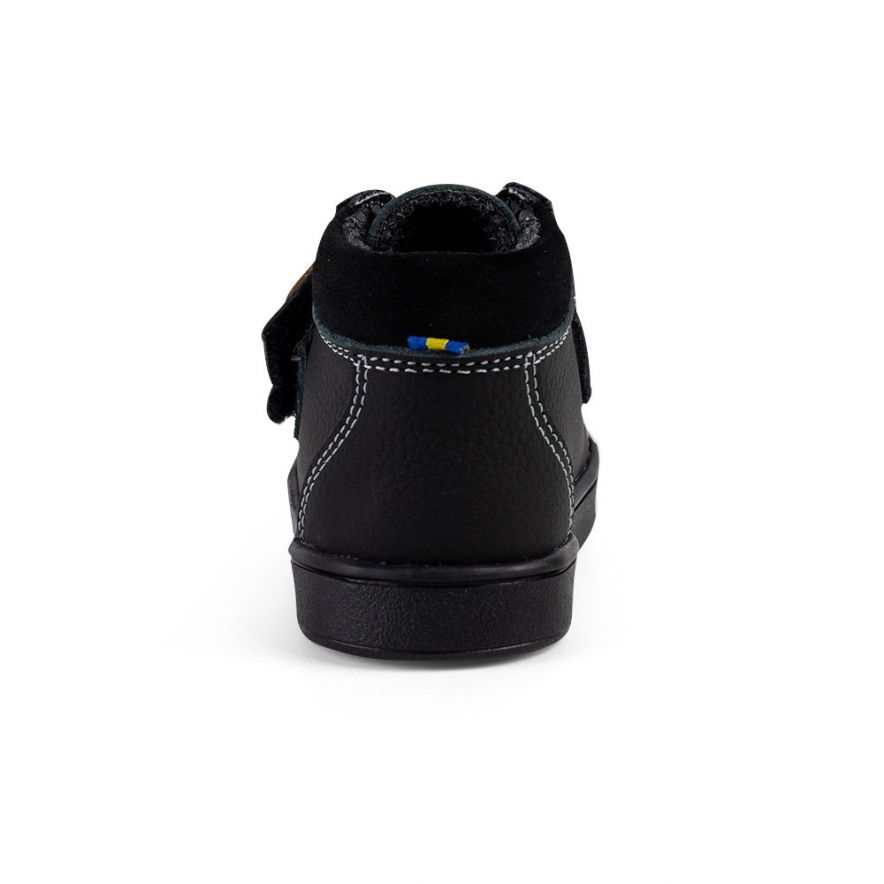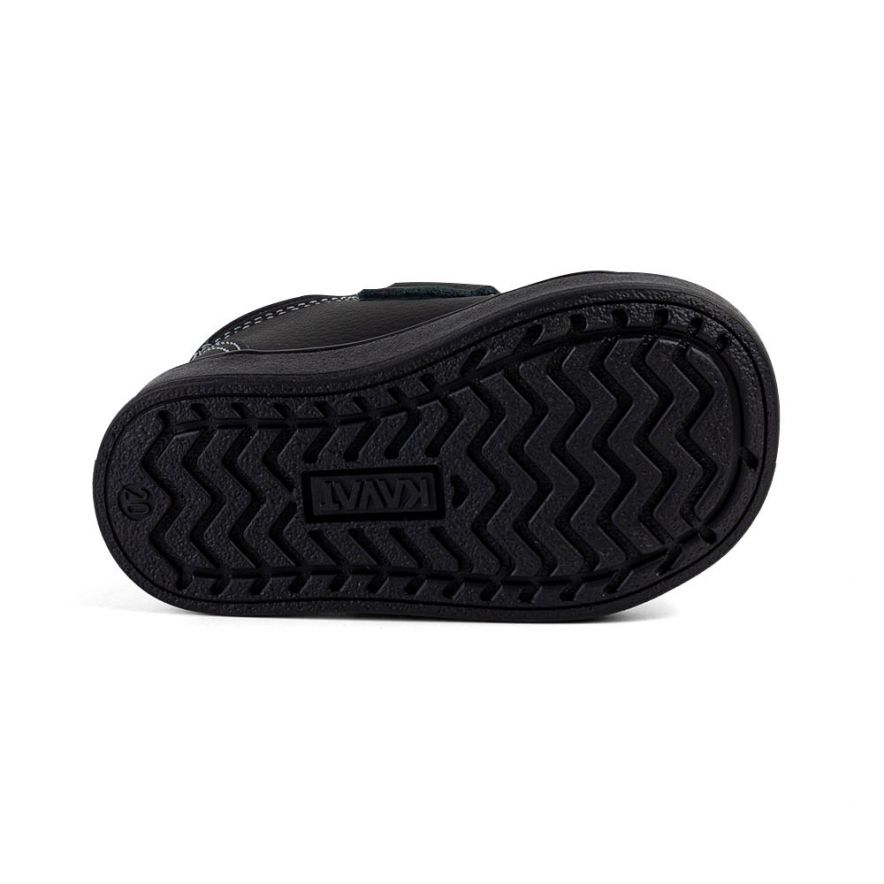 Fiskeby XC Black
A tough and practical sneaker. A perfect choice for both the playground and everyday use.
Help me measure the foot!
If you do not have access to a measuring stick like the ones you usually find in stores, you can place the foot on a paper, slide the paper next to the wall and place the foot on top of the paper with the heel against the wall. Draw a line in front of the longest toe and measure with a ruler. It is important to stand up because the weight of the body will extend the foot by a few millimeters.
Material
Product description
A tough and practical sneaker. A perfect choice for both the playground and everyday use.
Fiskeby XC is made in a new and chrome-free version of our popular Cross Country leather (XC). The leather is treated to be water- and dirt repellent and at the same time breathable and durable. It has a fleece mix lining and is reinforced both in the front and the back to protect the foot and keep it safely in place. The wide opening makes the shoe easy to take on/off and the hook and loop is easily adjusted. The fit is carefully tested and the model fits perfectly on most small feet.Soft, breathable and shock absorbing insole gives excellent comfort. The outsole is made of rubber with a good grip and traction.

Guaranteed free of fluorocarbons.
Care
Shoes produced in Cross Country leather are easy to clean with a damp cloth and mild soap. The leather does not need to be impregnated or greased if the membrane on the outside is intact. In case of wear damage, you can impregnate the worn part to maintain the waterproofness and protect the shoe.

Dry your shoes at room temperature and remove eventual insoles for faster drying.
Easy to clean with water and mild soap. They don't need to be impregnated or greased as long as the surface layer is intact. If the leather becomes worn the damaged surfaces can be impregnated to maintain water tightness and protect the shoe. Do not dry at high temperatures. Don't forget the inside –be sure to get rid of any sand or gravel.
Size guide
It's a little bit tricky to give one general size recommendation for different shoetypes.
Open sandals - 10-15mm
Closed sandals - 10-15mm
Walking shoes - 10-15mm
Think-lined boots - 10-15mm
Warm-lined boots - 15-20mm
Ruberboots - 15-20mm.
For more information visit this page: Link
Inner measurement
| Size | Millimeter | Inches |
| --- | --- | --- |
| 19 | 121 | 4.72 |
| 20 | 128 | 4.99 |
| 21 | 135 | 5.27 |
| 22 | 142 | 5.54 |
| 23 | 148 | 5.77 |
| 24 | 154 | 6.01 |
| 25 | 160 | 6.24 |
Production
Factory:
Kavat D.O.O, Novi Travnik, Bosnia & Herzegovina
Our own factory. It's operating as a wholly own subsidiary and absorbed already in 2009 the majority of the shoes we previously produced in Kumla, Sweden. It's in Novi Travnik where we also run our product development, ensuring our quality promise and traceability through the supply chain. During 2017 we inaugurated a top-modern facility where today are 150 people working together to ensure production of 900 pairs of quality shoes per day.
Read more
Map of suppliers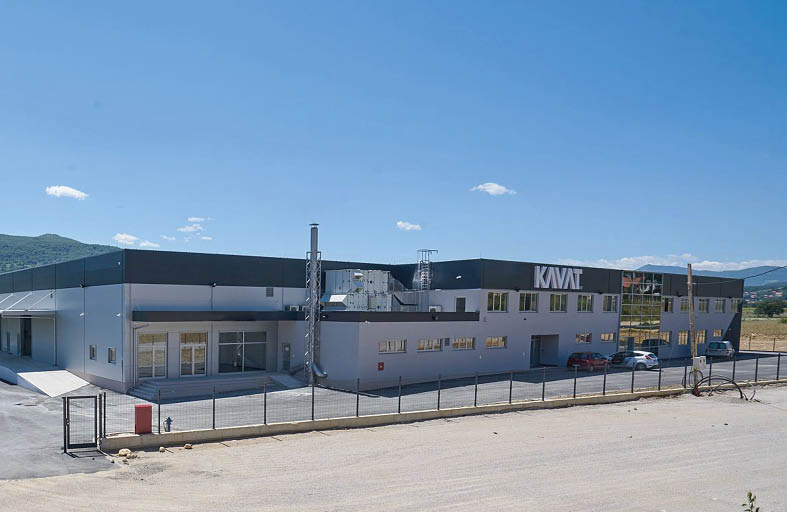 Details
| | |
| --- | --- |
| SKU | 1571372911 |
| Variant | Learn to walk |
| Upper | Cross Country |
| Lining | Woolmix |
| Insole | Microfiber |
| Closing | Velcro |
| Outsole | Rubber (TPR) |
| Material | XC |
| Color | Black |
| Country of Manufacture | Bosnia & Herzegovina |