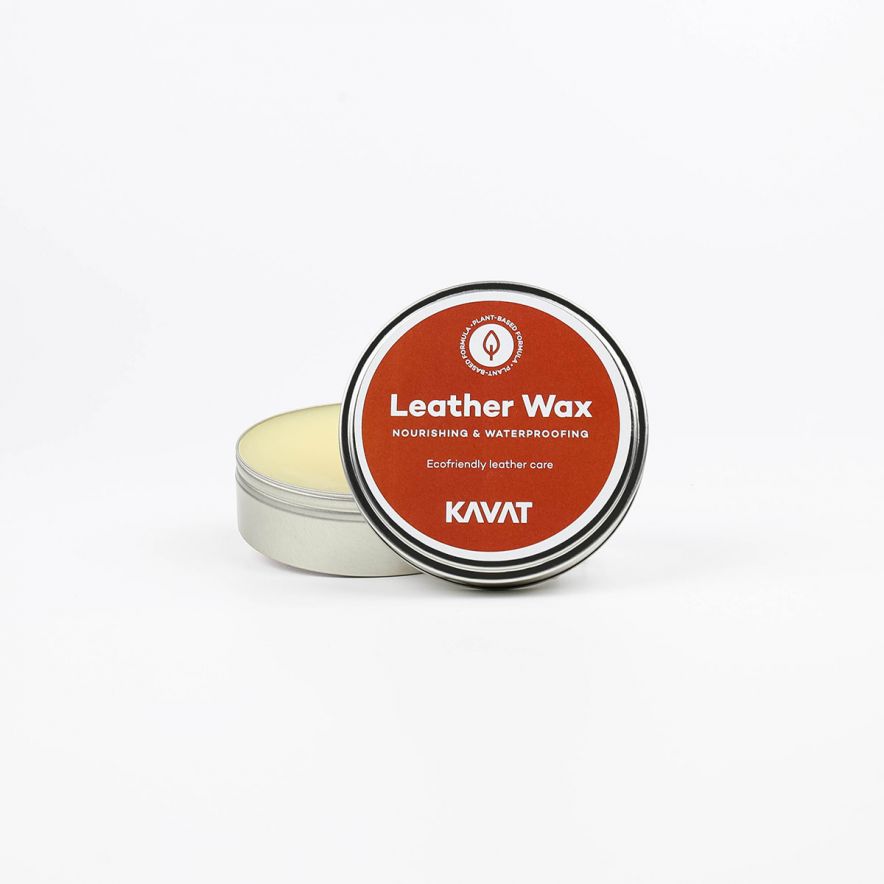 Leather Wax
We recommend our organic leather wax for all leather shoes, and it works for all colors. The wax reactivates the color in the leather, and at the same time, it impregnates and nourishes. It is entirely natural and contains vegetable extracts such as resin, carnauba wax, and vegetable oil extracted from marigolds. Of course, it also works great with other leather products!
Material
Description
How do I do?
Start by cleaning your shoes with mild soap and lukewarm water. Next, use a brush to scrub away any dirt. If you do the procedure in the winter, it is vital to ensure that the entire shoe gets wet to avoid salt streaks.


Wipe the entire shoe with a cloth or paper and let it dry, preferably overnight if you have the opportunity.


Now the dirt is gone! Apply a thin layer of wax to the sponge. Work the wax extra carefully when you see that a little extra love is needed. The wax forms a protective layer over the shoe and makes the leather soft and pliable. Let the shoe rest, preferably overnight, so that the wax sinks into the leather.


Brush off excess wax with a shoe brush. When you brush it up after waxing, you also give the shoe a little extra shine.


Volume: 100ml
Color: Neutral
Details
| | |
| --- | --- |
| SKU | 3116000891000 |
| Color | Neutral |