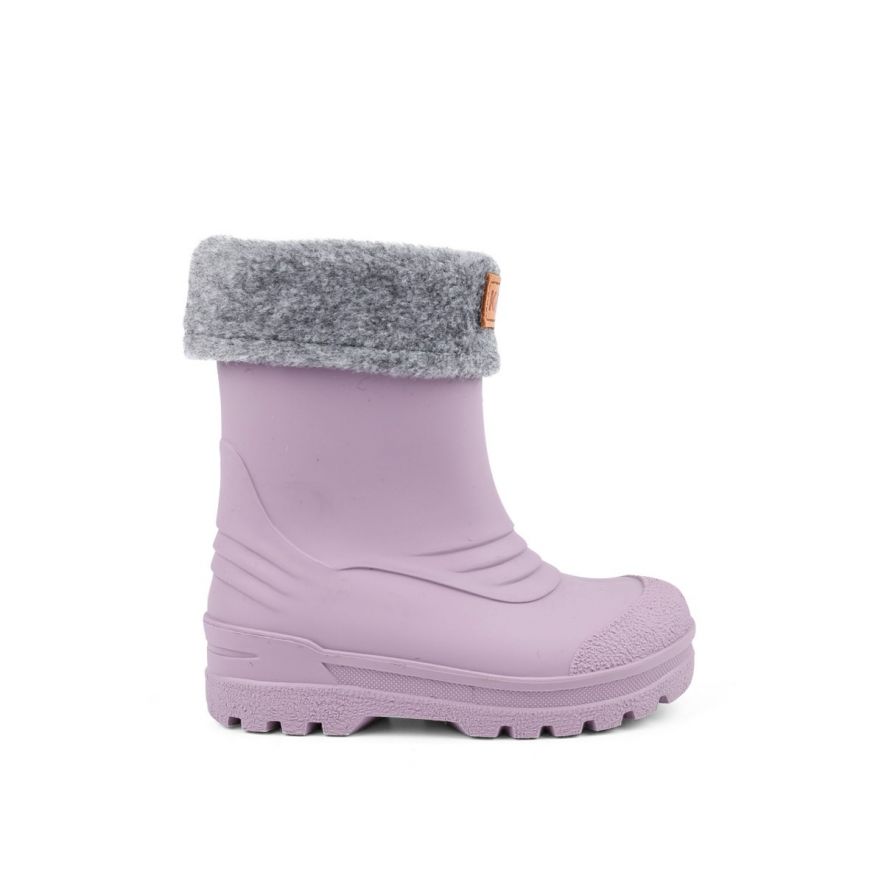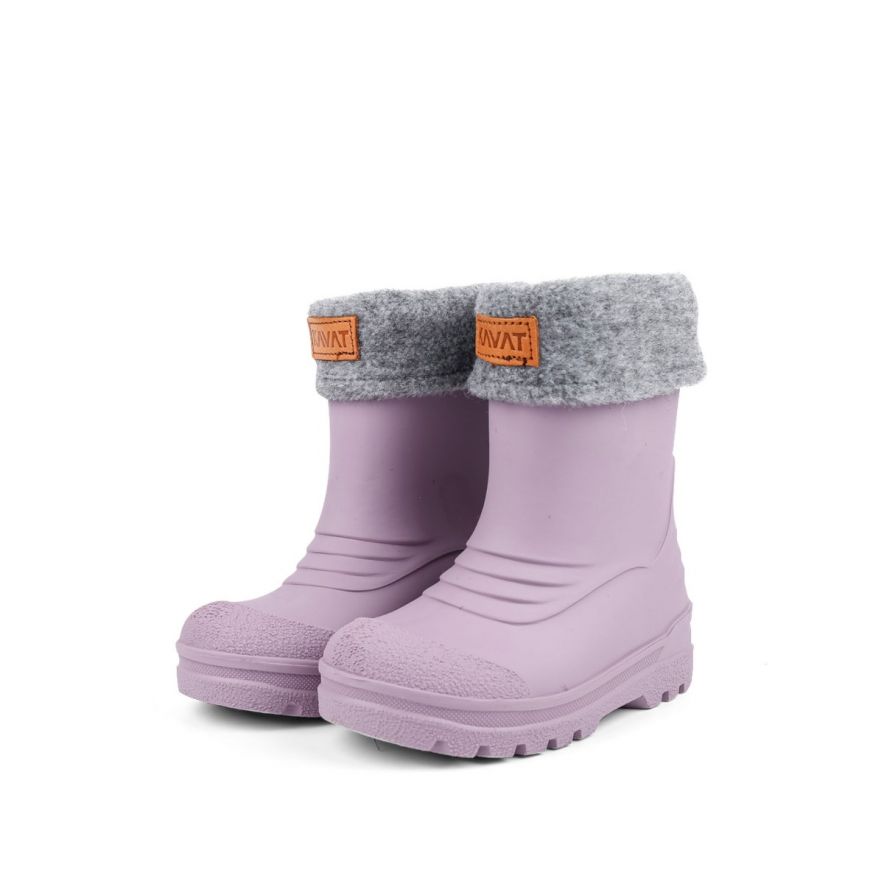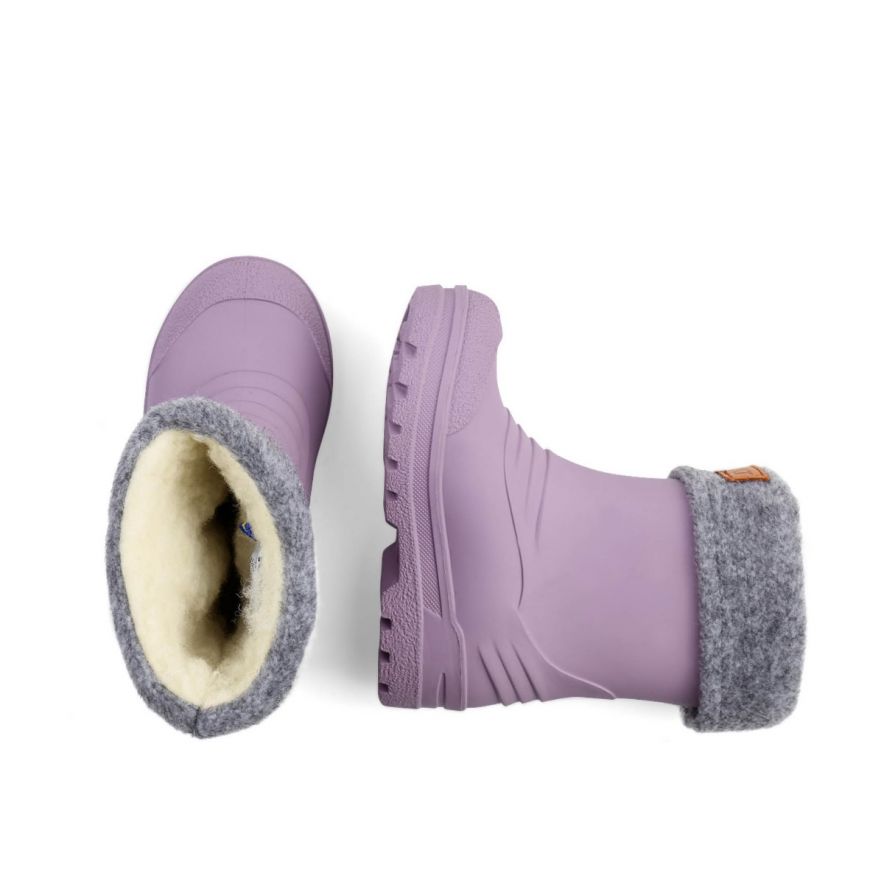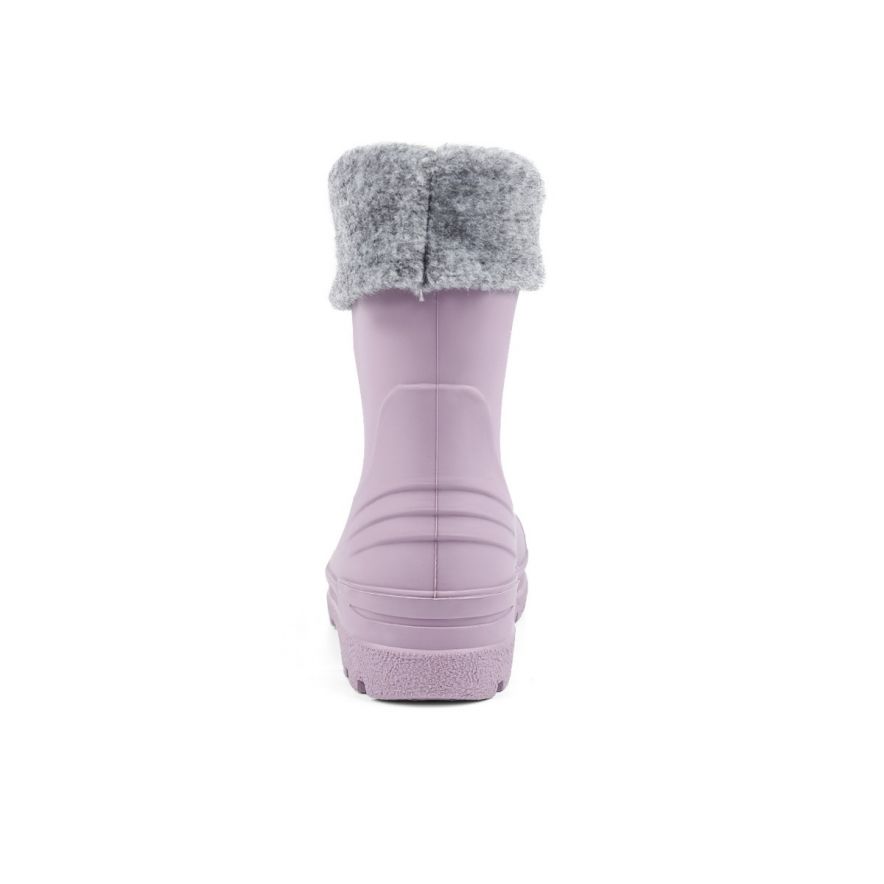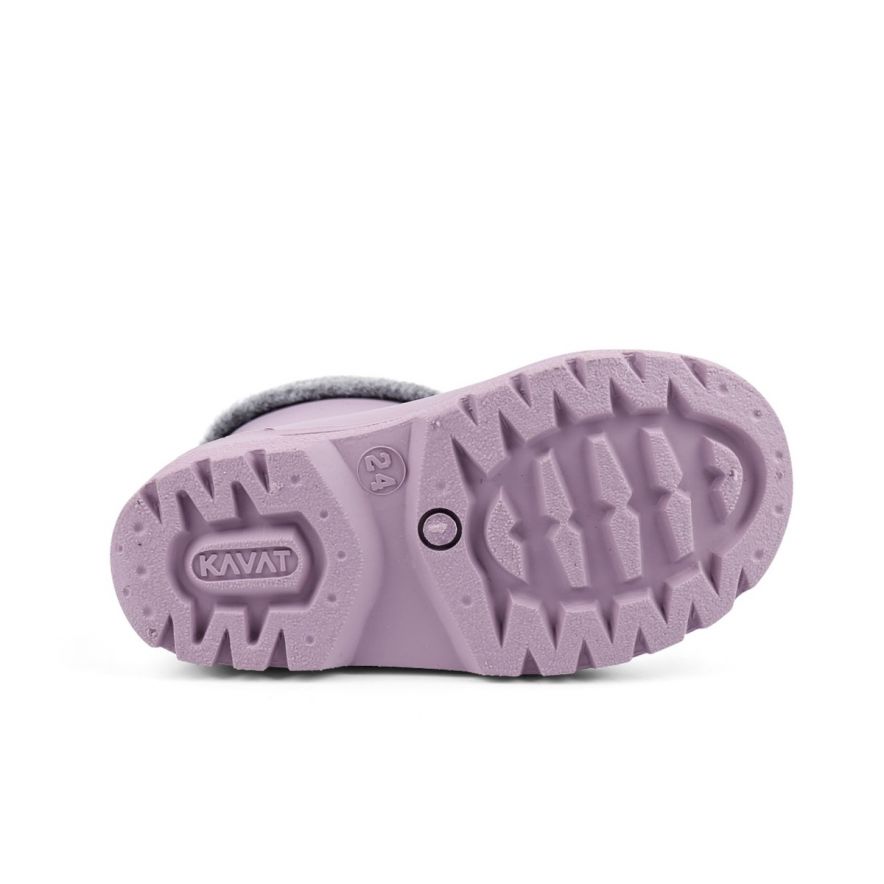 Gimo WP Lavendel
This rubber boot will keep your feet both stylish and dry even through the rainiest days of autumn and winter. A big favorite among many kids and parents due to its functionality and durability.
Help me measure the foot!
If you do not have access to a measuring stick like the ones you usually find in stores, you can place the foot on a paper, slide the paper next to the wall and place the foot on top of the paper with the heel against the wall. Draw a line in front of the longest toe and measure with a ruler. It is important to stand up because the weight of the body will extend the foot by a few millimeters.
Material
Description
Gimo WP is:
Made from recyclable SEBS rubber, which in turn comes in part from Bioplastic
Free from PVC
Guaranteed free of fluorocarbons
Molded in one piece
Light on the foot and durable
Equipped with extendable and replaceable lining in warming wool blend
Easy to jump in and out of
A good complement when the weather is cold, wet, and sloppy
Machine washable at 30 °.
Remember: Rubber does not breathe. A rubber boot should only be used as a complement when the weather is wet,  rainy, and cold. If the boot gets damp inside, remove the loose lining and dry separately. Do not tumble dry!
Tip! Complement your boots with an extra inner sock. Perfect if the ordinary inner sock gets damp or needs to be washed. If you want to use this boot without lining, you must supplement it with an insole. Also, note that the inner dimension becomes significantly longer without lining, about 17mm.
Care
Clean your rubber boots with a mild washing-up liquid or machine washed at 30 degrees. Wash removable linings separately. Dry the boots upside down at room temperature with removed insole/lining. Feel free to ventilate the removable linings after use to avoid a bad smell.

Some shrinkage of wool linings may occur.
Size guide
It's a little bit tricky to give one general size recommendation for different shoetypes.
Open sandals - 10-15mm
Closed sandals - 10-15mm
Walking shoes - 10-15mm
Think-lined boots - 10-15mm
Warm-lined boots - 15-20mm
Ruberboots - 15-20mm.
For more information visit this page: Link
Inner measurement
| Size | Millimeter | Inches |
| --- | --- | --- |
| 22 | 135 | 5.27 |
| 23 | 142 | 5.54 |
| 24 | 147 | 5.73 |
| 25 | 152 | 5.93 |
| 26 | 159 | 6.2 |
| 27 | 166 | 6.47 |
| 28 | 174 | 6.79 |
| 29 | 180 | 7.02 |
| 30 | 186 | 7.25 |
| 31 | 190 | 7.41 |
| 32 | 198 | 7.72 |
| 33 | 204 | 7.96 |
| 34 | 210 | 8.19 |
| 35 | 219 | 8.54 |
| 36 | 223 | 8.7 |
Details
| | |
| --- | --- |
| SKU | 1241572227 |
| Style | Rubberboot (Lined) |
| Upper | SEBS Rubber (30% Fossile free) |
| Lining | Woolmix |
| Material | WP |
| Color | Lavendel |
| Country of Manufacture | Bosnia & Herzegovina |