The reunion at Nääs Fabriker
Spring is coming and three friends meet to welcome the new season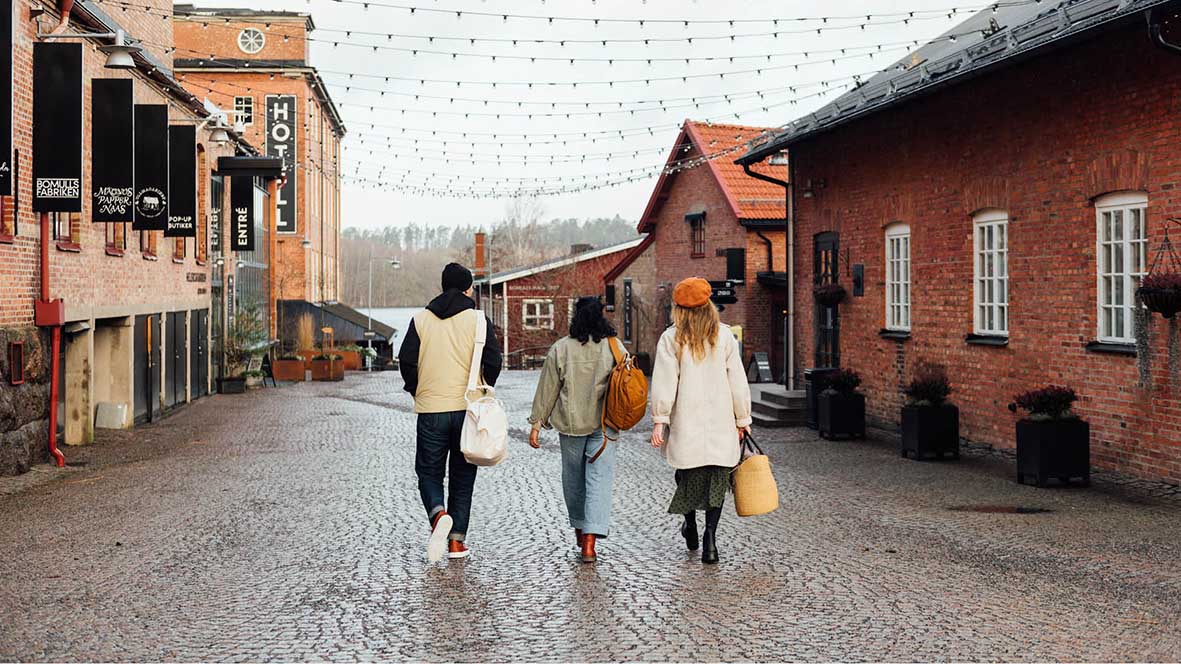 Spring is coming – there is a special feeling this time of year. Some experience a sudden urge to go outside towards new adventures, others want to clean out the old – as a way of welcoming the new season and all the light and warmth that comes with it. And this spring is special. The winter has been longer than usual, isolation has kept us apart and when the sun returns this time, it symbolises so much more than it ever has. At Nääs Fabriker in Tollered, Sweden, spring has arrived, and three friends meet to welcome the new season.


Nääs Fabriker has a long history. The story begins 1833 when the complex was built for spinning cotton. Around the factory Tollered took form as more workers settled nearby. These days the old and beautiful industrial buildings house a hotel, restaurants and cafés, artisan stores, conference spaces, and a newly built bathhouse – creating a warm and welcoming environment for spontaneous meet-ups or long awaited reunions.
A relaxing weekend in the spirit of friendship. Opportunities to reunite and catch up on recent events. Creating memories that will last for the future.